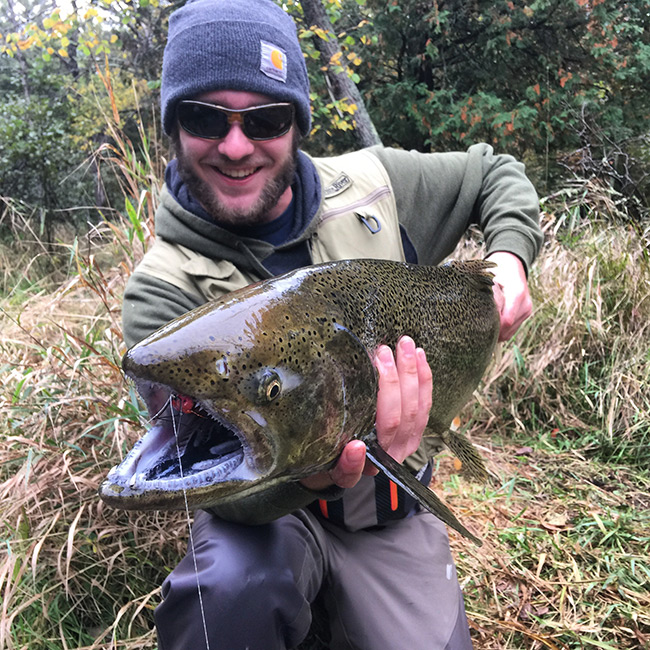 Hunter's Vitals:
Age: 20
Born: Toledo, OH
Hunter's Bio
Hunter Hayes is a Toledo native, and spent most of his life in the Oak Openings Region near Swanton. Though young in most guide circles, Hunter's extensive experience in fly tying and fly fishing demands respect even from seasoned veterans.
Hunter discovered his insatiable love for fly tying and fly fishing at the ripe age of 5. From ages 9-12 Hunter began selling his custom tied flies, donating all proceeds to the American Diabetes Association.
When he was 15, world-renowned fly tier, Chris Helm, took Hunter under his wing, grooming Hunter into the acclaimed fly tier he is today. Mr. Hayes has always remained very active in the fly fishing industry. In 2013, Hunter began guiding fishing trips and commercially tying under his LLC, Maumee River Flies and Guide Service until partnering with Bradley Dunkle and establishing Wildwood Anglers in March of 2016.
Mr. Hayes is the Fishing Team Lead at Bass Pro, where he has instructed countless fly tying and casting programs. Additionally, he instructed a fly tying program for Metroparks of Toledo in 2015 and was a featured guest tier at the 2016 Midwest Fly Fishing Expo.